Which is the best sports watch to buy 2020?
Best sports watch to buy must be a watch with GPS, fitness tracker, rap timer, calories burnt calculator, heartbeat monitor and able to synchronize with your mobile phone. It must also be able to send a message or answer calls. A good sports watch should also have a big display that is easy to read on the run.
How do I tell the best sports watch?
Most sports watch in the market today have all the feature for sporting. Top on the list is to get a watch with accurate GPS and with idol functions. However, if you're a sportsperson who runs a marathon or other games, you will require a dedicate sports watch like Germin or Polar. These sports watches have a more dedicated software for sports.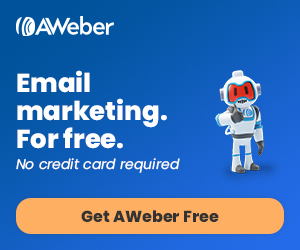 What you should consider before buying the best sports watch?
Budget: Check that the watch is within your budget. The best sports watch is expensive.
GPS: Check that the watch has GPS that is functional and accurate.
Memory: Get a sports watch that will store some data for your reference.
Mobile Phone Synchronising: If you watch has apps that synchronise with your mobile phone, then this will be an advantage. You will answer calls, send messages and transfer data to your mobile phone.
Battery Life: Check that it has a long battery life for at least 40 hours standby. You don't want a battery dying during your training.
Durable body: Check the material of the sports watch will live to the test of time. These watches are used on the truck in a rugged environment.
App Synchronising: Make sure the watch can synchronize well with other community apps.
Customisable Mode: Make sure the sports watch can be customised to various modes like sleep, running tracker, heartbeat monitoring, circuit tracker and many more.
Can I use GPS best sports watch than mobile phones?
A GPS Watch has been proven in recent studies to be more accurate a mobile phone. In 2011 study on smartphones accuracy, GPS watches were +3 meters better than a mobile phone that averaged between 5 and 8 meters.
If you run for the accuracy or you're a professional runner, go for a GPS watch. GPS watches use advanced metric algorithms than the mobile phone. GPs sport watches also have sensors that ready your wrist pulse rate hence giving more accurate heartbeat reading. Take note of the extra weight from a mobile phone that may slow you if you're a professional runner. A Mobile phone battery will also run out fast quickly compared to the GPS sports watch.
Which is the best sports watch available today?
Sports watches with GPS are released every day. You will find a new model each time you check them out. Here are the common popular once available today.
Polar M430: This GPS watch a lot of extras and has a good battery life of 30 hours and a reasonable price.
Garmin Forerunner 245: The watch has a lot of serious activity tracking for cycling, swimming and running. It has another additional pulse oximeter for tracking blood oxygen saturation.
Garmin Vivoactive 4: With all the standard functions, the watch has a better battery that runs for four or five days and 18 hours if using GPS. The watch a nice stainless steel finish with a rubber strap.
Fitbit Ionic: The watch has continuous heart-rate monitor, GPS, personalised voice coach sleep tracking and ability to store music.
Suunto Ambit3 Vertical: The watch is rugged with a barometer, compass, GPS, thermometer on top of all other running functionality. It has a monochrome display that saves battery life.
Polar Vantage V: The watch is lightweight with all tacking functionalities. It has recovery and training insight ideal for sportspeople doing training. It has a 40 hours battery life at a reasonable price.
Apple Watch 5: This watch an automatic exercise detection with an alarm alert. It will start an exercise and alert you to monitor it. It is ideal for jogging people who want to do it in style. It has shorter battery life.
Garmin Forerunner 935: It is the most compressive GPS sports watch is the market. It has advance running metrics with 50 hours of battery life.
Garmin Fenix 5 Plus: If you need a to perform multi-sports, then here is the watch. The only downside is the short battery life and high price.
Samsung Galaxy Watch Active 2: The watch has a great look and digital features. It has a virtual trainer that helps in pacing activities. The heart monitor is great and had good battery life.
What to look for when buying a GPS best sports Watch?
The GPS watch the most obvious thing to look at is the interface. It must be easy to read on the run. It should not be complicated. The watch must be user friendly and easy to setup. You don't have to waste time understanding it. You need to concentrate on your exercises.
The following are a must-have for any GPS best sports watch.
Heart Beat Monitor: The earlier version of the GPS watch was either with a heartbeat monitor or without. These later versions have come with a heartbeat monitor that reads directly from your wrist. It is important so that it sounds an alert every time you exceed the setup heartbeat level.
Alerts: The GPS watch must have alerts for pace, time or distance that you have setup. This is a great way to enhance good training and get results easily.
Lap /Distance Splits: This is ideal to know when you have covered a certain distance or a lap. You will be able to feel your energy for the remainder of the distance.
Data Sharing: The watch must sharing capabilities with other gadgets. This can be easily done through Bluetooth. This means that your GPS will synchronise with your computer or mobile phone.
Multiple Functionalities: Your GPS best sports watch must have various sports mode for walking, running, cycling, swimming, hiking and sleep mode. It will not limit you to only a few.
How Much Does a GPS Watch Cost?
It will depend on the features of the watch. Difference watches with more feature cost more. Here you will find a guide on pricing for the best sports watch.
Basic features without Bluetooth but with capabilities to share data through social media platforms will cost you between $100- $120.
The best sports watch with basic and advanced features like daily tracking and wireless cycling features will cost between $120- $200.
Most advanced GPS watches with the capacity to record anything and with multiple sports mode will set you off between $200 and $450
These are price guide prices. The price will change depending on the features and market competition from manufactures.
Summary of GPS Functional Features
| | |
| --- | --- |
| Clock | The GPS must function as a clock for telling time. it must have s stopwatch and lap timer |
| Measuring Speed time and distance | Best sports watch must be able to measure speed, time and distance covered. |
| Storage Data History | The watch must be able to keep the history of the previous exercises. This will vary according to memory. |
| Alert System | The GPS Watch must be able to run alerts like a heartbeat, lap splits and exercises completion. |
| Battery life Long-life battery is desirable | More than 5 hours with GPS on is most desired. |
| USB Connectivity | A USB port is desirable for charging your watch. |
| Lap Splits | Automatic alert for the programmed distance must be available. It should go on once the distance is completed. |
Conclusion
You will need to find a GPS best sports watch that fits your exercise schedule and budget. The guiding thing here is what you need to achieve. The way you intend to use your gadget the more you will understand the one you need. Most company offer warranty for these watches. Check the one that foots your bill.