Why Rolex is the most expensive watch in 2020?
Rolex watches are the most expensive in the market this century. To understand why these watches most are expensive we need to get a brief history of Rolex.
Submariner No-date Black Dial 40mm Men's Watch
Rolex Most Expensive watch brief history.
Rolex watch was founded in 1905 by Hans Wilsdorf. In 1927 he made history by giving a Rolex Oyster to Mercedes Gleitze an Englishwoman who was the first woman to swim across the English channel. She wore this watch and swam across the channel in it. The watch was examined after the journey and proven to have been in good working condition. It was the proof Hans Wilsdorf was waiting. He proofed to the world that waterproof watches had arrived in the market. The following day he bought a full-page advertisement in the Daily mail to tell the world that Rolex Oyster was waterproof, Cold proof, dustproof, Moisture-proof, heatproof and vibration proof.
The earlier watch versions were not waterproof or dustproof. Most watches at that time were pocket watches. The wrist watches introduced earlier were unpopular due to those challenges. They were delicate and broke down. This the opportunity Hans Wilsdorf was waiting. He proofed to the world that Rolex wristwatch weathered these challenges. It was waterproof and hard to break.
In 1960 the watch was put again to the test in deep-sea diving to prove once more that Rolex was waterproof. In less than 40 years since the first test on the English channel, Hans Wilsdorf built a Rolex brand by building trust with customers. He maintains high-quality control during manufacturing. Rolex takes time before realising a new brand to the market. The high-quality test had to be completed successfully to every watch produced.
Seiko Astron GPS Solar Satellite Radio Time Signal SBXB129
What Makes Rolex so popular
The found of Rolex watches Hans Wilsdorf started involving celebrities in promotion of watches. The first being that of Mercedes Gleitze the first English woman to cross the English Channel. These watches were associated with fame and prestige. In later years, film star celebrities like James Bond on his film in 1962, Dr No was filmed wearing Rolex Submariner 6358. Later in his film in 1989 "Licence to kill" where he was wearing Rolex Submariner Date. The watch made fame during this time. People associate them with strong characters in the case of James Bond. In Hollywood, Rolex became the watch of choice to most film actors. It became the most expensive watch in the film industry.
Rolex has become the best luxury swiss watch in the market today. Most people associate this watch with a class, but have you ever wondered why Rolex is expensive?
Rolex Most Expensive Watch Pricing factor?
Rolex would prefer their watches being affordable to everyone. But due to various factors, this not the case. Rolex second-hand watches are most times more expensive than new once. Rolex uses high-quality test material for their watches. It takes a lot of time and cost. Their watches stand out in the crowd by making them using high-quality stainless steel, 904L. It is hard steel, shinier than the ordinally 316L steel commonly used by other watchmakers. This steel is expensive. It is difficult to make. When Rolex started using this steel 904L, they had to change most machines to accommodate it. As most watchmakers use 316L stainless steel, then this makes Rolex the only once using 904L for their watches.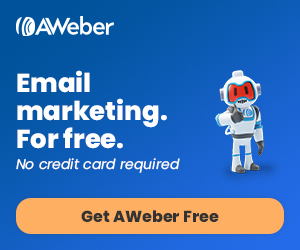 Rolex Most Expensive Watch Research Facilities.
They have lab facilities that incorporate researchers and scientists to work on new watches and manufacturing techniques. They maintain high-quality people to research on metals chemistry on oils and lubricants that are best to use on their machines.
They have high standard test rooms for all watches. The test done are watch movements, strain and stress. By use of electron microscopes, they check on metal and other quality material.
Does Rolex use robots to watchmaking?
Rolex has investing in high-quality machine and robots for their watchmaking, but robots are for polishing metal material, sorting and packing material. Humans do quality control. Watches are still made by hand to ensure quality. All Rolex watches are certified by chronometer at COSC before release.
Most Expensive Watch After-Sale Service
Rolex has a worldwide servicing centre for their watches. All their watches being mechanical require servicing. This service is for lubrication and check up for friction tear and wear. The modern Rolex watches need servicing once every ten years. It has been the case because Rolex has researched the best lubricants for these watches. The older watches had service once every year. The new Rolex movement design has also contributed to these service intervals.
How do I sell my Rolex Watch?
You can sell your watch and get more money than you bought. It will only be possible if you give the buyer the following;
Original Box
Papers for the buyer to establish authenticity.
Service documentation history. It will give the buyer the real condition of the watch.
You can still sell your watch even without these documents. You will not get the real value.
The 5 Things You Need to Know When Selling Your Rolex
Reference Number
The reference number is on the watch and papers. This four-digit number located on the side of the case between the lugs at 12 o'clock pointer. You will have to remove the strap to see it.
Serial number– This will depend on the year of manufacturing of the watch. Some 2005 watches have their serial numbers engraved on the case between the lugs. This number verifies the papers. Serial numbers identify the specific watch at the time of production.
Market Value: With your reference number serial number and papers, you need to get the market value for your watch. Certain rare watches will fetch more money. Most sellers overstate the watch value. The buy can undercut you. Get value and put your price."
Condition: The condition of the watch is paramount. NOS (new old stock) will fetch more money. These are the old model of watches that have not been worn. The watch will be accessed for a general condition like scratches and defects. These will determine the condition of the watch and its true value.
Box and Papers: The papers and original box will confirm the authenticity of the watch. This will also increase the value. These are the items any watch buyer will look for when buying an owned Rolex watch.
The Most Expensive Watch For Resale Value
Submariner – This popular brand has become the most expensive and more popular since the time Mr James Bond wore it in his films. The watch has some of the most popular brands like submariner Ceramic, Non Date and the green on the green that was called 'The Hulk"
Daytona – Since its releases in 1963, this chronograph wristwatch has become popular with buyers today. The watch became even more popular since Paul Newman was seen sporting 6239 model. This particular watch has been sold millions of dollars in auctions since.
GMT-Master I / II – This watch became the professional favourite with pilots in the aviation industry. It was because of its ability to tell the time in multiple zones. Some of its models became even more Paular. The example of Batman and "Coke- black /Red and Pepsi -Blue /Red" got celebrated status.
Datejust – Since its launch in 1945, this watch has become popular. The watch was the first to have an automatic date changing faction. Its comes in luxurious finishes of steel and gold and comes in sizes of 26mm to 36mm
Sky-Dweller – This is the most complicated was since its launch in 2012. It can track time in two zones and has a calendar that takes care of 30 and 31 day months. It comes is luxurious steel or gold.
Sea-Dweller – This watch was launched in 1967, purposely for the divers. It is safe up to 4000 feet in the water. Deep-sea versions have waterproof capabilities of 12,800 feet. This watch has joined the submariner to become a classic sports watch of all times.
Yacht-Master I / II – Its newly launched watch. Modern sailors influenced this design that comes in different sizes and finishes. Its was influenced by the submariners' Version
Conclusion
Rolex is the most expensive watch made of very high-quality stainless steel 904L. They undergo serious testing before they are released. Waterproof tests are done by putting the watches in pressurised water tanks and for metal stress in the stress room. They are certified by COSC for chronometer certification and appreciate as they grow old. These factors contribute to the reasons why Rolex watches are expensive.